Get To Know Us
Our Philosophy
Driven by ideas. Dedicated to service. Defined by quality. Using these set values, we continually evolve as leaders in digital marketing.
Our Values
We believe in and demonstrate 5 values we've deemed as the core to our organization.
Quality
Nothing short of excellent. We promise to give you our best.
Integrity
Say what you mean and mean what you say. The truth always.
Teamwork
One for all, all for you.
Ideas
Grey matter matters. We mine for ideas every day.
Authenticity
Clear, honest, and filled with truth. What you see is what you get.
Our Involvement
The people who work at The Web Guys have a genuine sense of caring. Our company's passion for giving back is visible as we empower our employees to participate in philanthropy, including additional paid time off to employees who participate in charitable volunteer work throughout the year. What makes us unique is our pursuit to be extraordinary in everything that we do, which includes caring about other people and helping in any way we can.
Giving Back
We believe that when life is good to you, it's important to back to the community.
We proudly donate to employee-selected, non-profit organizations that are most near and dear to our hearts.
Safe Families for Children
Breast Cancer Research Foundation
Michael J. Fox Foundation
Girls Inc. of Greater Indianapolis
St. Jude
St. Jude is a leader in the way the world understands and treats childhood cancer and other life-threatening diseases.
Safe Families for Children
Safe Families, started in Chicago in 2003, is a volunteer movement that aims to give hope and support to those in distress.
Alzheimer's Assocication
The Alzheimer's Association works on a global, national and local level to help care for those stricken by the disease.
HVAF of Indiana
HVAF of Indiana provides housing for veterans, and also provides programs and services that work for their unique needs.
Breast Cancer Research Foundation
The Breast Cancer Research Foundation is a nonprofit organization committed to achieving prevention and a cure for breast cancer.
The Michael J. Fox Foundation for Parkinson's Research
The Michael J. Fox Foundation for Parkinson's Research is dedicated to finding improved therapies and a cure for Parkinson's Disease.
The Joyful Heart Foundation
Joyful Heart facilitates innovative approaches to public perception and treatment of sexual assault, domestic violence, and child abuse.
Meals on Wheels
Meals on Wheels enables seniors to live nourished lives with independence, dignity, and respect.
Girls Inc. of Greater Indianapolis
Girls Inc. of Greater Indianpolis empowers young girls to be strong, smart, and bold.
Our Team
We are a tribe of driven, knowledgeable, and passionate people with a humble and collaborative spirit. We also really, really like each other – which makes the day so much more fun, and makes the work we do for you much better too! Let us introduce you to our fun, personable team.
Meet our tribe of driven, knowledgeable and passionate people with a humble and collaborative spirit. We listen, think, advise and lead our clients on a path to dominate. It's that simple.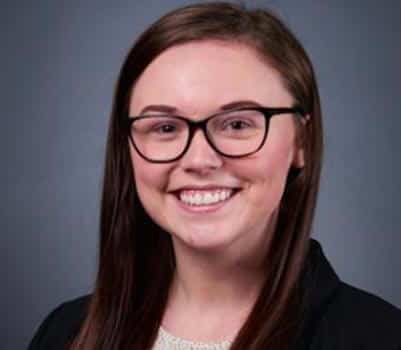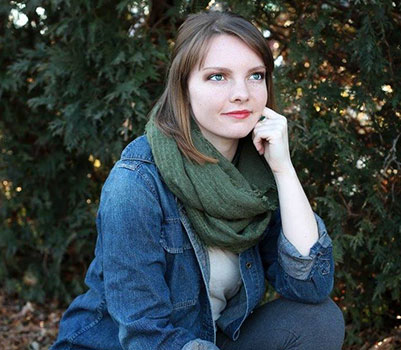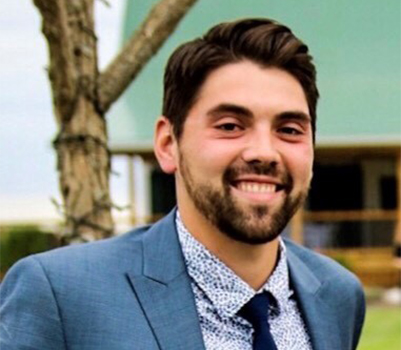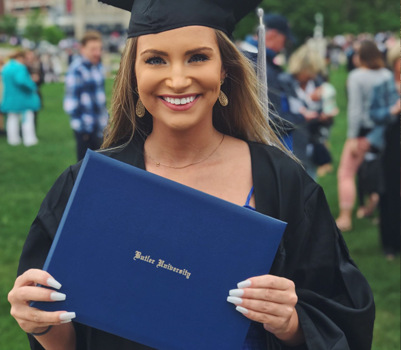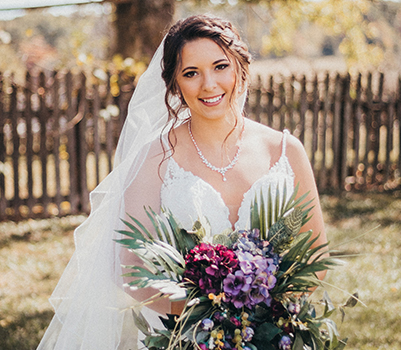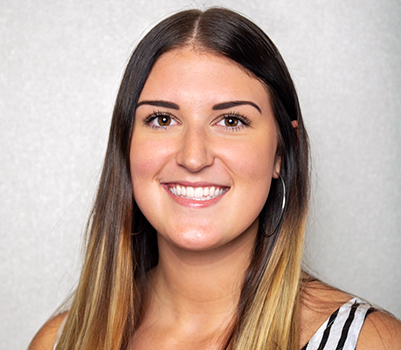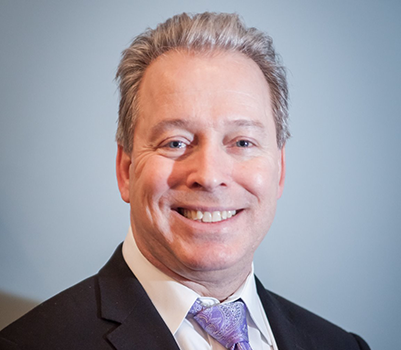 Chad Frazell
GM & Director of Sales
I'm an ambitious and driven sales entrepreneur from Zionsville, IN. Graduating from Purdue University in 2007 (Boiler Up!), I moved to Indy shortly thereafter to cut my teeth in the business world.
I quickly found the corporate lifestyle unappealing and joined The Web Guys, where I've happily been ever since. I've spent more than 12 years helping grow our agency into a digital marketing power house, serving as Sales Executive, Digital Strategist, Director of Sales and currently General Manager. The most rewarding aspect for me is building relationships with phenomenal people on a daily basis, while providing a service that truly impacts and improves the lives of our partners.
Facts About Me: Professional entrepreneur and Under Armour wearer. Proud dad of Alexandra "Alex", Jackson "Jack", and best-good-boy "Kash". Trashy reality TV aficionado, sports-lover, and bourbon-drinker. Best dad jokes in all the land!"
Chad Smith
Senior Project Manager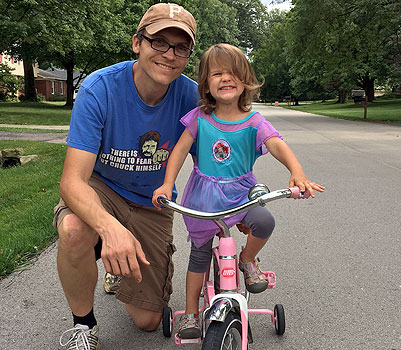 I grew up in western Pennsylvania (God's Country) and moved to Indiana for school. After a number of years here I married my beautiful wife, and we're now parents to three crazy and wonderful kiddos. My favorite activities include cycling, hunting, playing almost any sport, and most of all spending time with my wife and kids.
Some of the best things about working at The Web Guys are seeing our clients succeed and building relationships with them. Also, I eat cake in a bowl filled with cold milk. It will change your life.
Lindsey Eberwine
Director of Digital Strategy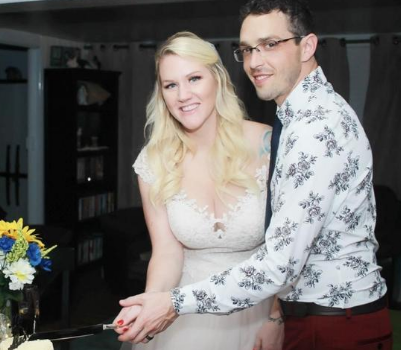 After working at The Web Guys for 10+ years, some of the most rewarding aspects of my job are the family-like culture we've created, the positive impact we continue to make for our client's businesses, and the integrity with which we treat each of our respected customers.
The loves of my life are my husband, our son (+ the soon-to-be addition to our family coming in 2021) and our pit bull pups! My favorite activities include trivia, live music, spontaneous dance parties, anything true crime, house renovations (or more accurately, watching shows about other people doing house renovations), trying new craft beers & cocktails, traveling, and most of all – spending time with my little family.
"Your life is your garden. Your thoughts are the seeds. If your life isn't awesome, you've been watering the weeds."
Haley Freck
Digital Strategist
Hi, my name is Haley Freck! I enjoy watching videos of dogs on Facebook, taking long walks through the TJ Maxx candle aisle, and adding to my long list of Pinterest cooking/crafting fails. When I am not spending my time with those activities, you can find me trying to reach my goals of: keeping up to date with new digital marketing trends, expanding my knowledge of Adobe, and someday owning a cow farm (but that is a different story).
I love the digital marketing industry because it is always changing. It is awesome knowing that things are constantly evolving and people are continuously coming up with new techniques and resources. Catch me at The Web Guys, HOW BOU DAH.
Ryan Smith
Web Design Specialist
I'm Pulitzer Prize-nominated artist with long time background in newspapers who decided to move to the digital world full-time to expand my horizons. I've called Indianapolis, Muncie, IN, and New Orleans home. Good design to me isn't just making something look pretty – it's about putting the research into a project to present it in the easiest, most compelling way possible for the end audience while eliciting an emotional response provided by other art forms.
I have three dogs all with very human personalities, and I certainly talk to them as such. I live with my wonderful girlfriend of two years who keeps me on my toes but grounded. I think it's important to learn as many skills as possible throughout life, like self defense, and am currently a red belt in Taekwondo. The NBA, and basketball in general, is my biggest hobby love in life, followed by pro wrestling (OOOOOHHHH YYYEEAAAAHHH!). I play a mean air harmonica. It's never too late to decide to be happy on any given day.
Roger Laurendeau
President
Roger Laurendeau is a successful marketing entrepreneur and past corporate executive who has led dozens of digital marketing projects, budgets, teams, and strategies. The representative investments associated with Laurendeau's engagements measure in the tens of millions of dollars.
Laurendeau earned an MBA from Wilfrid Laurier University in 2001, going to school evenings and weekends while working a 60 hour work week. He got his start in online marketing in 2000 when he became the Director of eBusiness at ADESA Inc. (now KAR on the NYSE). He served ADESA from 2000 to 2007, playing a key role in the delivery of multimillion dollar platforms like Toyota and Lexus Dealer Direct, GMAC SmartAuction (Canada), ADESA's DealerBlock and LiveBlock systems, and ADESA Market Guide. Roger deciphers the language and power of "IT" to turn it into marketing and sales prowess for businesses.
In 2007, he founded The Web Guys; it serves companies through a multitude of digital marketing services. The company succeeds due to its loyal customers and wonderful employees.
Kyleigh Hess
Web Design Specialist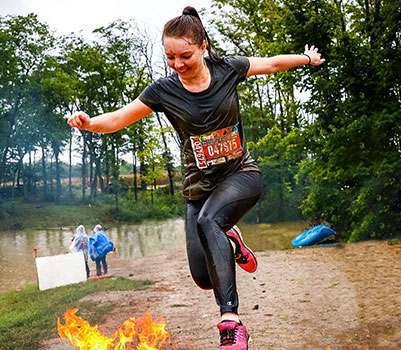 After obtaining a BFA in visual communications at Ball State, I found myself entering the web design industry. I love that my career allows me to learn something new every day, and using my design skills to help others succeed is a great feeling.
When I'm off the clock, I enjoy spending my time making fine art, cooking, exercising, and being outdoors. If I'm not exploring a hobby, then I'm out spending time with friends and family. I'm also a mom to the best cat in the world – Mrs. Pots!
Kyle Mendenhall
Digital Strategist
I was originally born and raised in Russiaville, Indiana, which is about an hour north of Indianapolis. I attended Ball State University (CHIRP CHIRP) where I majored in Marketing with a Minor in Digital Publishing (graphic design). Upon graduation in 2017, I moved to Indianapolis and have been here ever since.
I have experience working in sports marketing/management, automotive marketing, event marketing, social media marketing, and more which makes me very well rounded. In my free time I like to visit new restaurants and breweries, spend time with friends and family, play golf and basketball, or ride my motorcycle when it's warm. I love being active and staying busy, but I'm no stranger to a weekend filled with Netflix and movie binging on the couch.
Renee Franken
Digital Strategist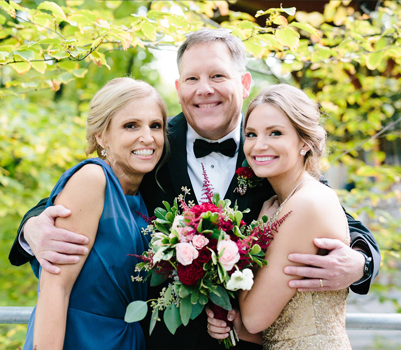 I grew up in Holland, MI but found myself moving to Indianapolis, IN for school and especially the scenery (Michigan's lakes have nothing on Indiana's corn fields). I am a recent graduate of Butler University (Go Dawgs!) with a BA in Strategic Communication and a concentration in Sociology.
When I'm not in the office, you can find me at a restaurant, exploring the outdoors, or Photoshopping my face into photos with famous celebrities. My favorite part about the digital marketing industry is the constant need to learn and adapt to new developments in the field, making every day a new and exciting challenge.
Jolene Casteel
Digital Strategist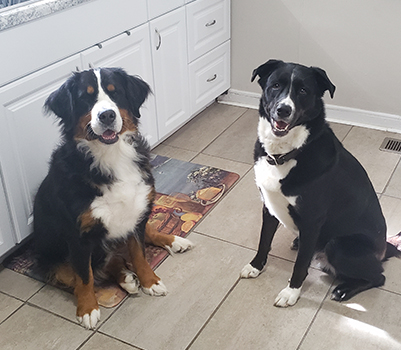 The latest and greatest addition to the Web Guys family! I grew up in Santa Claus IN, home of Holiday World & Jay Cutler. I have a very large family (9 siblings, 15 nieces/nephews, 2 great nieces/nephews, and 30+ cousins). I attended Indiana University Purdue University-Indianapolis where I received a Marketing Degree. Right after graduation I went on to work in the corporate world for over 3 years where I quickly learned that was not the lifestyle for me. I am very excited to start my career here at The Web Guys and learn all the tools of the trade.
My favorite activities include; playing with my 2 dogs (Luna and Kota), reading, listening to True Crime podcasts or watching True Crime documentaries, boating, creating a "honey-do" list for my husband, and renovating/updating a camper we recently purchased!
Morgan Timmons
Digital Strategist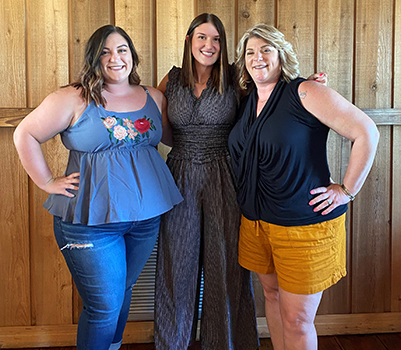 After graduating from Millikin University (Decatur, IL) with a BS in digital media marketing & a minor in design thinking, I moved to Indianapolis to pursue my career – it's safe to say that I was ready to trade the cornfields for the city! In my free time, I enjoy discovering new restaurants, breweries, and coffee shops, spending way too much time in Target, and being outdoors (preferably with dogs).
Digital marketing excites me because it is constantly evolving and providing something new each day. I'm eager for my journey at The Web Guys to grow my digital marketing skills and find my expertise, as well as provide superior services to clients!
Jason Kroll
Sales Representative
Hello, my name is Jason! I was born and raised in Rockford, Michigan, a small town just north of Grand Rapids. A three sport athlete in high school, and two-time football state champion, I appreciate a competitive environment that allows me to grow and learn from those around me. I went to college at Western Michigan University, Go Broncos!, majoring in Behavioral Psychology, minoring in Communication. I started my career in the hospitality industry working for Griffin Gate Marriott in Lexington Kentucky, developing a in-depth understanding of the horse racing industry and a deep love for bourbon. In 2015 I moved on to the JW Marriott in Austin, Texas, where my enjoyment of live music and phenomenal BBQ was taken to the next level. My career in hospitality catered to my passion for customer service and business operations, allowing me to meet some truly amazing people along the way.
I moved back to the Grand Rapids area in 2018 to be closer to my family & loved ones. In my free time, I love to cook and spend time with my Great Dane, Griz (IG: @Grizzly_Dane). I also enjoy hiking, the occasional video game, home renovation & landscaping projects, a bourbon on the rocks, and last but not least, a good craft brewery. My current goals are to train Griz to be a certified therapy dog and to continue being a coach and mentor for young athletes in my community.
"Be who you are and say what you feel because those who mind don't matter and those who matter don't mind." – Dr. Seuss
Jessica Peeper
Digital Strategist
Hi my name is Jessica Peeper! I graduated from Indiana University Kokomo with a degree in Math and Science. I took a random path and found myself in digital marketing which I fell in love with! I love how the digital marketing field is always changing, it keeps it interesting! In my spare time I enjoy working out, spending time with my cat Atreyu, playing Minecraft, or watching TikTok. When it is nice out, I love going hiking and will travel when I am able too. A fun fact about me is that I was born in Japan!